why we need to keep politicians away from science
Today's politicians look at science with thinly veiled contempt. This is why they shouldn't be in charge of micromanaging its goals and funding.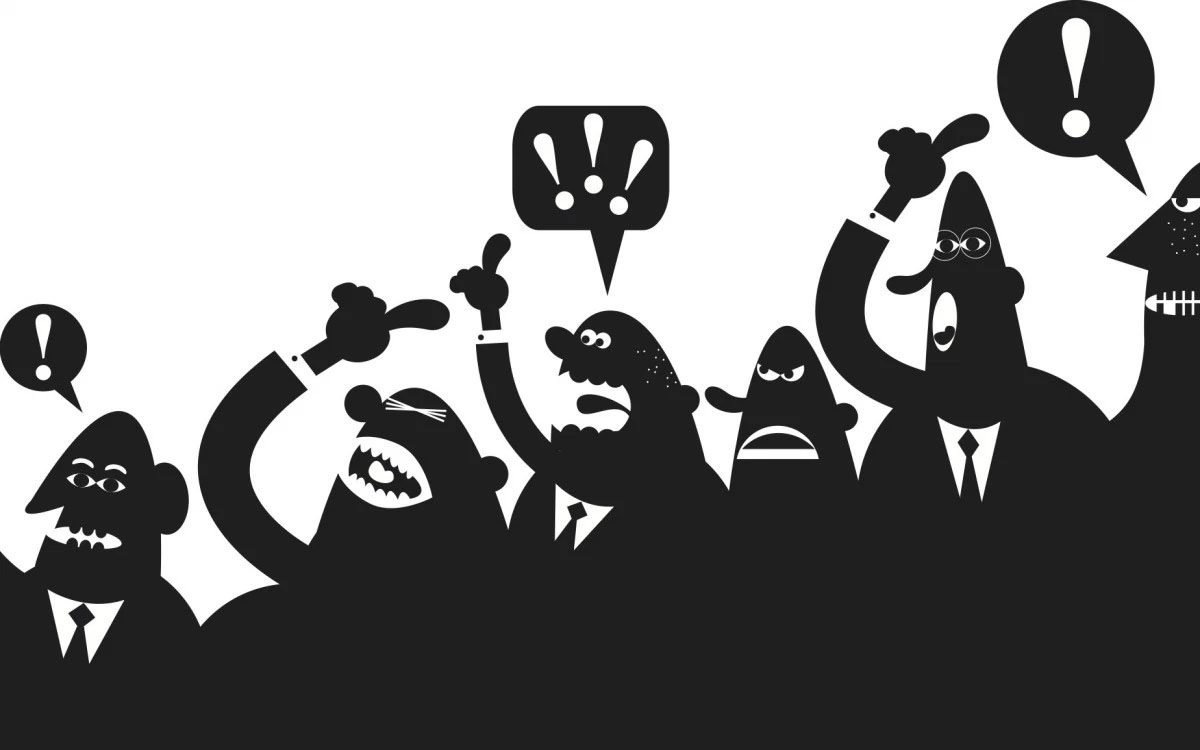 Really, the politicians in office today, science, and technology simply don't mix. We have years and years of bills and their behavior proving this. From vapid remarks about science, to serious debate about an internet kill switch, to inviting woefully unqualified people to judge what should be funded by the NSF, it's as if our lawmakers are trying to live the stereotype of over-confident managers who think they're experts at all things because they can talk a big game. It would be amusing were they not in a position to actually change how science is being funded, and churn out ridiculous proposal after ridiculous proposal. The latest volley of this oblivious ineptitude is the bill from Lamar Smith (yes, R-TX, a real shocker, I know) which lays out what sort of projects the NSF should be funding and in the process basically discards anything that's not an applied military or a medical project, negating the entire point of basic research and eviscerating basic research funding not obfuscated to look like a future treatment, weapon, or infosec system.
Basic science is done because we're curious about something and we don't know what sorts of applications or spin-offs it might have. Maybe there will be none. Maybe we'll discover something as incredibly useful as lasers. Maybe there will be no direct benefit but in the process, we'll build something that will change the world, like the world wide web being derived from a project meant to help particle physicists share data from particle collider results at CERN. We just don't know, which is why we try to study all these things, and the results provide more than enough ROI as direct applications and spin-offs are commercialized. However, a lot of people will not see it that way, insisting that if something can't be on the market within a few years, or used to kill bad guys half a world away, it's a waste of money. And not only do they see it that way, they refuse to even try to understand how basic research and the scientific process work. They also do not care for, or understand scientists, deluding themselves with myths about their lifestyles.
And this is how we get the Lamar Smiths of the world. His constituents truly believe that a typical scientist could never make it in "a real job," and lives off of government welfare in the form of an enormous grant, handed over like a blank check from the NSF. The facts that scientists actually make something like $55,000 per year on average, have to deal with the NSF approving only a small fraction of all the grant applications they receive (below 10% in many fields and up to 20% in some others), and generally to already well established scientists, and that they can be fired for not being top of their field, do not register with them. It's so sadly ironic that people who can easily out-earn scientists in their lifetimes and can keep their jobs if they're at least mediocre, are deriding woefully underpaid professionals who can be fired for not being in the top 10% of their discipline and have to pay their own salaries through fundraising and political savvy. And it's an insult to injury when said people turn scientifically illiterate politicians into their attack dogs.
But this is what happens when people are allowed, and even encouraged, to remain glib and as incurious as they please by politicians and public figures who rush to pat them on the back and give them a gold star for just being who they are. The current push to structure basic education around standardized testing rather than discovery, curiosity, and career orientation isn't helping either. If we just let kids find out what fascinates them and feed their curiosity with key subjects that will let them pursue it further, they'll learn the reading, the math, and the history involved to perform well on whatever standardized tests you'll give them. After all, any field requires a solid command of basic literacy and mathematical competence to fully understand. But that requires the effort to restructure how the education system works, basically, giving a shit and trying to do something about it, to put it bluntly. However, by the choices a lot of people are making in their elected officials, and their support of said officials' scientific illiteracy and hostility to science, I'm willing to bet that not a whole lot of the required shits are being given on average…
---
---