the skeptic's checklist of internet woo
Don't you wish there was a handy checklist to quickly and easily detect junk science online? Well, you're in luck...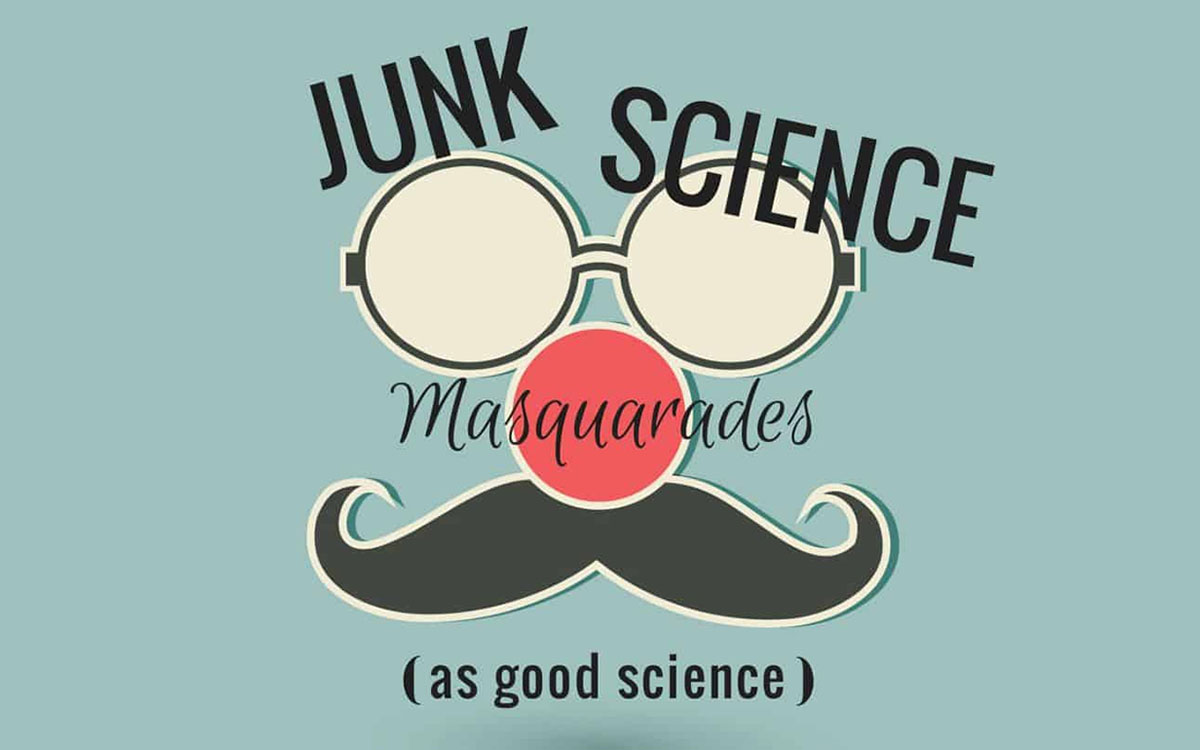 One of the best things about the web is how easily and quickly it can disseminate good information to almost every corner of the world. As long as you have electricity, a phone line and a computer, you have access to an enormous wealth of great science and sound facts. But the same ability to educate and inform can be used to promote pseudoscience, quackery and wild conspiracy theories. Without the power of the web, the panic over December 21, 2012 would be far more subdued and the anti-vaccination movement wouldn't be able to get as many followers as easily as it did. And this means that today, when you're trying to research something on the web, being able to tell legitimate information from woo published by countless cranks is a must have skill.
Unfortunately, pinpointing pseudoscience can sometimes be more of an art than well… a science, especially when you're not an expert on the topic and the woo is carefully wrapped in scientific terms. So when a reader jokingly mentioned using an internet kook checklist of sorts, I thought it may be useful to propose an actual checklist that can be used to identify bad science and internet cranks, regardless of how well they try to seem like legitimate researchers or subject matter experts. So next time you come across a website you're just not sure what to make of, check if you can see two or more of the following telltale signs…
appeals to conspiracy
The author isn't just making bold claims about alternative medicine or UFOs. He really would show you all the evidence you could ever want but sadly, this "disruptive knowledge" is being suppressed by drug companies, the government or the Illuminati. And if the evidence is out there but just doesn't seem to add up, it's because the same cover-up is manufacturing fake studies to discredit the author's thesis.
pretending to challenge a "scientific orthodoxy"
If you're reading a sensational claim about chemistry, physics or biology and wonder why it's not backed up by studies in peer reviewed scientific journals or hasn't even been submitted to one, it's because the findings are too threatening to the current scientific orthodoxy and would be doomed in review as cabals of evil scientists bury it in order to keep the status quo. The fact that scientists make their careers and win Nobel Prizes on the sort of research that challenges the established mainstream consensus is discarded in the world of woo.
using lots of technobabble
A good way to cover up pseudoscience is with lots and lots of jargon or words that sound as if they're scientific terms, which is why a lot of cranks use this method to seem like experts. If they really understand the concept, they should be able to explain it in plain language rather than send you scrambling for a dictionary or looking up terminology that doesn't seem to exist outside of the site in question. Of course, sometimes, a concept is so advanced, it can't be explained in everyday terms so look for a reference or independent confirmation.
appeals to a spiritual authority
When a theory involves magic or angels or gods, it's not really a theory. There's a reason why scientists don't draw a circle and light candles during the vernal equinox while chanting incantations over their experiments.
liberally applying reductionism
There are questions science can't answer yet and if you ask why or how long enough, you'll eventually hit one of those questions. And therein comes the difference between scientists and cranks. Scientists will try to find out the truth. Cranks will make something up and state it as fact.
using vague or misleading quotes
You can try this at home with your friends or loved ones. Make up a wild claim, find a scientific study which has a sentence that's vague enough to sound supportive of your claim while taken out of context, and after reciting the wild claim, throw in the reference. The fact that the study might be talking about something completely and totally opposite or that the sentence was an example of a hypothesis its authors considered flawed, shouldn't bother you. You can claim a reference from a peer reviewed journal and that's that. Congratulations, you have just passed Woo Citing 201 and know how some Young Earth Creationists have references to such journals as Nature, Science and Astrophysics for some of their most outlandish arguments.
appealing to personal experience
Your experience is great for certain things. It helps you do your job faster and more efficiently. It gives you a leg up on someone who doesn't know what you already do. It can even earn you respect. But is it a substitute for a thorough, meticulous application of the scientific method, especially in a field where you lack credentials? No.
So next time you feel like browsing the web and come across something suspicious, feel free to use this little checklist and grade the level of woo you find. If you find a website which shows all seven signs, please give a link because I'd like to know what a truly clinical case looks like…
---
---