waiting for the corporate messiahs to save us
Betting on tax cuts to boost the economy in the age of automation and outsourcing doesn't make sense. Yet the GOP holds on to voodoo economics with religious zeal.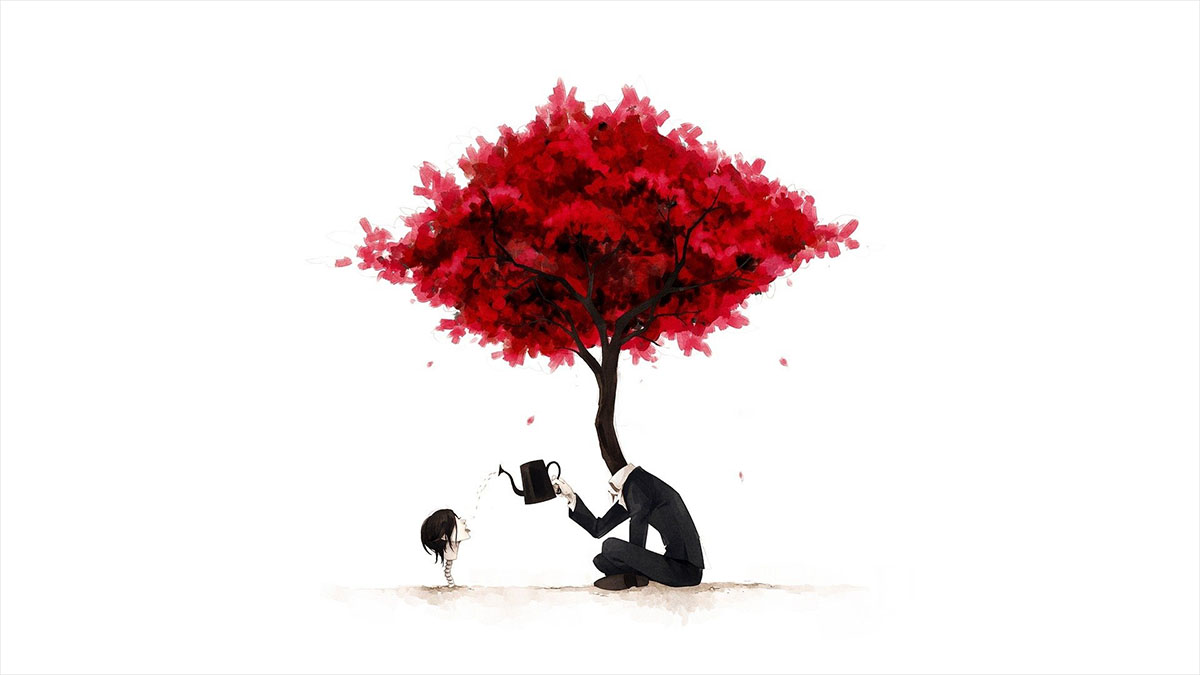 There's a part of the Republican economic policy that I never understood and really can't seem to wrap my mind around because the more I think it about it, the more self-contradictory it gets, and the more it resembles an almost prayful fantasy rather than a sound plan. Now I know that the ardent disciples of the right wing will chuckle and say "well duh, you don't get it because you must be one of those stupid liberal Obamocrats, I mean hell you're from the former USSR," as it tends to be the level of partisan debate nowadays. But my problem with this policy doesn't come from some sort of meditation on morality and society. It comes from my wallet since I'm not just a consultant by trade, I'm an independent consultant, so according to the Republican speeches, it's a miracle that I haven't been strangled out of business by the socialists in Congress, and if I voted Republican, I'd make so much money thanks to their tax cuts, I could hire a whole staff. This is, in a nutshell, their plan for nurturing the economic recovery. Give entrepreneurs and business owners tax cuts so they hire people in appreciation.
There are a few slight problems with this rosy outlook. First and foremost, have you noticed the surge in productivity as fewer and fewer people have jobs? That's thanks to new technology. An uncomfortable truth is that a lot of jobs are being made obsolete which is why the job training for those other than master treadespeople will need to be tied to the STEM fields and into a major coalition of research and development labs for government and big corporate clients if we ever hope to make a serious, permanent dent in unemployment. So why would I want to run off and hire someone if I get a tax cut if I can just build some software to do things for me? I can write a program to look for differences in data for tens of thousands of reports and it'll do the job in just a couple of seconds. Certainly the GOP would balk at the idea that instead of writing a program, I should've went out and found someone to manually sift through the reports for me for days and bill me $10 to $15 an hour. But why would they expect me to do the same thing if they give me a tax refund or a tax holiday, especially if I need the job done today, not next week?
Secondly, employees are expensive and the hiring practices of many companies to ensure that the money they spent will go to an employee they're 100% sure should do the job make it even more expensive and tedious to hire someone. Basically, companies hire as a last resort and for every job they don't create, they can divert more towards paying down debt, buying new tools, and paying dividends to those who invested in them. There's nothing corrupt or evil about this. It's really the same as you not going out for nights on the town to save some money so you can buy that new couch and pay down your credit card bill. You need the couch, your savings need some replenishing in case of a rainy day, and the bills don't pay themselves. And when the GOP argues that you should spend money because dammit, people are counting on you to pay them so we can maintain a strong economy, I'm sure your first question is whether they're paying any attention to what they're saying. But that's exactly what they're proposing. Go out to spend your tax refunds, give them to businesses and the businesses will hire you. This view of the economy is simplistic to a fault and ignores what companies actually need to do to stay profitable.
People who are in business do it to make money. If they feel charitable, they donate and get to write off the money they donate off their taxes, which is fair since they're using it to help those in need or to advance a project that helps educate others. What the Republican idea proposes is an unworkable merger between the two, in which people who need to make money for those who invested in them expecting a return within three to five years, are being relied on to give jobs to people who need them as a reward for their spending despite this arrangement not being in the best long term interests of the companies they run. On top of this, the Republicans play a rather bizarre blame game in which companies that don't want to hire people because the profits they earn can be invested elsewhere, are victims of a government that's not creating the necessary environment to get companies to hire. And when people are laid off, the government is blamed for mishandling the economy even though whether people stay or go depends on the policies of an individual company. There are businesses who lay off right and left to make the quarter look better and there are those who refuse to lay people off even in hard times.
The fact of the matter folks is that blaming the government for why you're not doing well or why you had to lay people off is terrible management. I've heard conversations in which people who closed their businesses said that they were lucky they closed up shop before Obama took the oath of office and it always struck me as a handy way of excusing one's mismanagement. If you had a successful business that brought you a lot of money and with which you paid yourself well, why would you kill this golden goose just because a certain politician came to power? What kind of savvy businessperson decides to do this sort of thing? Maybe the business wasn't doing very well and you had no idea how to fix it, so you closed up shop and blamed Obama so it doesn't look like you failed but that you had no choice but to get out? Companies with good models and great products and ideas almost always make money regardless of who occupies Congress and the White House. And our goal should be to give these companies the incentive to invest here, rather than in an emerging market by offering new and more innovative technologies and ways of doing things to help boost their bottom line over the long haul.
We can't do that with a tax cut and spewing fire and brimstone about government regulations as talking points are chanted with the zeal of a cultist at the apogee of an incantation. We have to expand R&D grants to help improve industrial designs and manufacturing techniques, play up all the strong intellectual property protections American law gives and the kind of infrastructure and government protection of their international interests no emerging market can offer. A quick and easy tax cut is the lazy politician's way of solving big problems and the effects are short term. If a lawmaker drops my rent for three years and promises to raise it on the fourth, guess what I'll be doing when the third year is up? That's right, moving. These inducements are like the weekend sales at the mall, there to help bring in the crowds for those three days. Investments in R&D for retooling our economy which yield tools that can help companies more profitable over the long term and prompt them to hire workers who actually understand how these tools work is what will require hard work and long term planning, but will bring the biggest bang for our buck. Though for an average politician with a two year shelf life, this is simply too big of a project to consider…
---
---