just how habitable is gliese 163c?
For all the excitement about this potentially habitable world, we still don't know much about it and its ability to host life.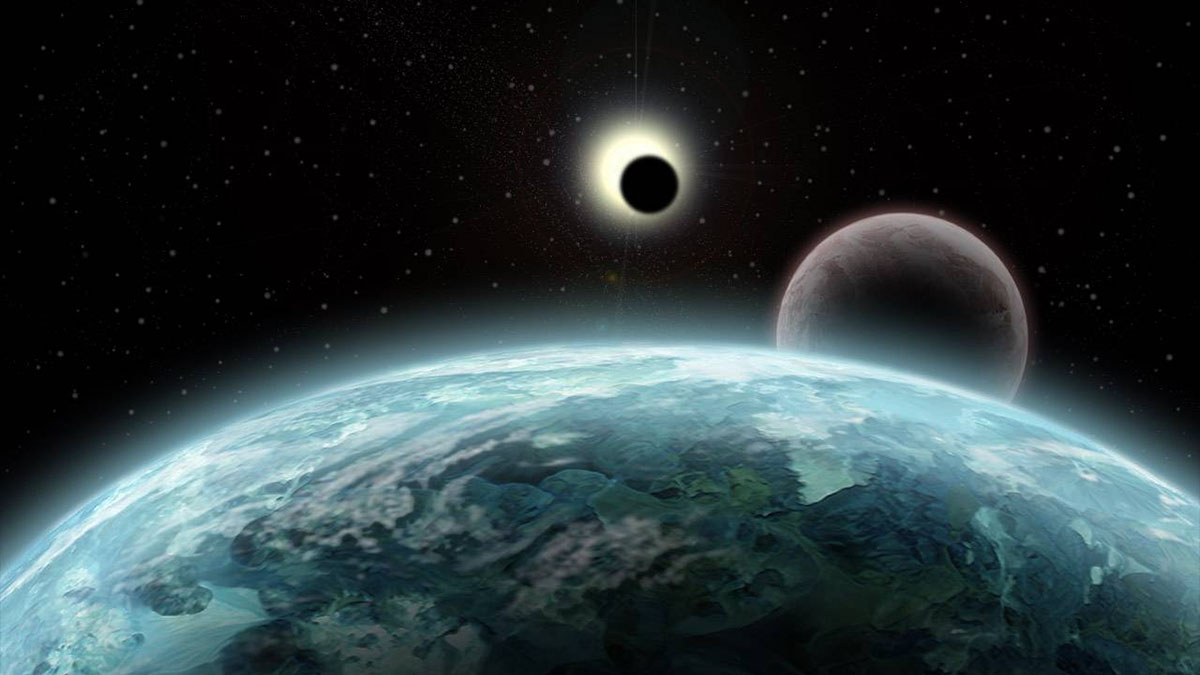 According to results from Kepler, there's another habitable planet just 49 light years away. Well, mostly habitable by something. Gliese 163c is on the higher end of the super-earth label, coming in at between 1.8 and 2.4 times the size of Earth and almost 7 times its mass, and orbiting a red dwarf star once every 26 days. It's hot, about 60 °C hot according to a baseline estimate, but it's not too hot for a lot of living things. All sorts of extremophiles live in much hotter temperatures on our own world, considering boiling hot caves and toxic vents a cozy home. This is why the press releases from the discoverers of the solar system focused on the potential for microbial or rather simple animal life on Gliese 163c, pointing out that on Earth, no plants or animals can survive for extended periods of time when temperatures soar past 50 °C, which would be a cool day on the alien world in question. However, with all due caution, we should consider that what seems to be extreme to us isn't all that extreme to many other lifeforms and complex life that had billions and billions of years to evolve in very hot conditions could certainly find a way to thrive.
Even more importantly, we don't know the composition of Gliese 163c's air, and that could be a critical factor in deciding how habitable we deem it. If its atmosphere is primarily filled with water vapor or has huge concentrations of greenhouse gases, it may as well be another Venus and a hellish place for even the most primitive life. But on the other hand, only small quantities of any greenhouse gases would mean that the planet doesn't retain very much heat. Water would be a great heat sink as well, and considering that it's almost certainly tidally locked, the movement of air between the day side and the night side could bring down the overall global temperature and open up some very cool and cozy environments for complex, multicellular life. And as always, if you go deep enough into an ocean, there are bound to be places for life to find a niche, even if the planet is drifting though interstellar space with no sun to warm it. A few hundred meters under the seas of Gliese 163c it could be nice and cool for large aquatic animals to roam in search of food and a mate, though they might have to avoid choppy seas around any equatorial storms fueled by constant evaporation on the day side.
Ideally, the center of the planet's day side would be a bone dry, perpetual desert constantly in the blinding gaze of its parent star. With no water to evaporate, no cycles of cooling and heating because there would be no night, and nothing but barren rocks, the worst its sun can do is kick up massive dust storms around the equator. That would leave seas, lakes, or even oceans free of constant monsoons. Of course this is pure speculation, but the possibilities are there and we now have a nearby target to better investigate for signs of biology. Next, we can sample its air to better figure out its real average temperature, and try to take a snapshot of what it actually looks like. Its doubtful that we could make out seas or continents with what would most likely be a tiny fraction of a pixel on the screen, but the reflectivity of its clouds or lack thereof could tell us a bit about Gliese 163c's composition. And that's the exciting part of astronomy. Every peek we take, every survey we conduct has the potential to show us something new or overturn our notions of what can happen in the cosmos. After all, the world's top experts thought that the universe was static and infinite until one of them took another look and made a few measurements…
---
---