the opening shots in the battle of the hackers
We're still not sure about the right way to counter state-sponsored hacking and how to organize a coordinated counter-attack.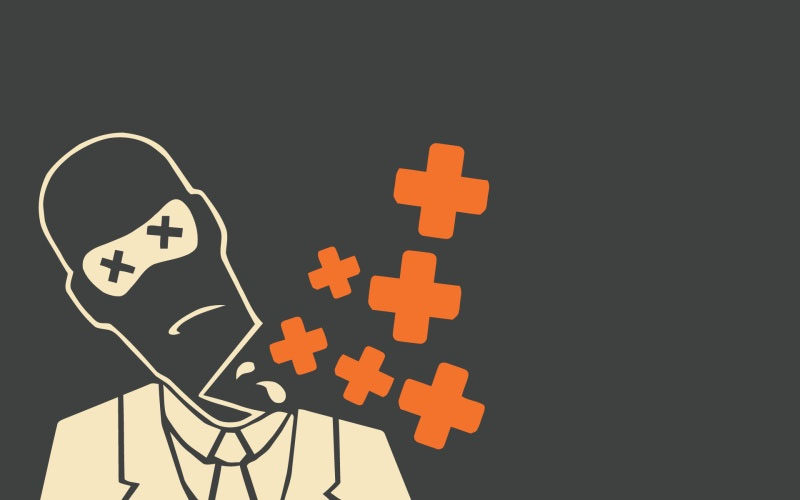 Nowadays, if you hack into a company's servers, the company might hack you right back. No, it won't wipe your hard drive or infect you with a virus of course. The goal is to figure out who you are and what you're after, primarily because some of the most advanced hacks over the past few years have been cases of industrial and military espionage. And this is where legal wonks are arguing that the government should step in, lest a company issue a retaliatory cyberattack only to find that its target is actually a foreign intelligence agency. Case in point, Google. After a very sophisticated attack on its servers coming from China and a messy international incident which saw a heated back and forth between the Chinese Communist Party and the company, the tech titan hacked back and found that its attackers were targeting defense and other tech companies with meancingly complex scripts and the group, dubbed the Elderwood Gang, is still at it.
Their easy access to zero day exploits and the coordination equired to pull off their favorite type of attack points to backing from someone who can afford to employ highly skilled programmers and wants to spy on foreign defense and tech contractors, trying to steal blueprints, e-mail, and source code.Basically, what I'm trying to say is that prevailing rumor paints the Elderwood Gang as a part of the Chinese cyber-army long suspected of stealing classified documents from the U.N. and a lot of First World military contractors and government agencies via spyware. As the vast majority of the wired world knows, the United States isn't exactly a hacking lightweight and it more than likely deploys some very sophisticated spyware and malware of its own. So, say the legal wonks mentioned above, have the Air Force and the NSA tackle sophisticated hackers, not companies that find themselves riddled with foreign spyware. It could've come from a Facebook game someone way playing at work and is trying to steal logins to PayPal, or it might be a worm from another government and hacking them back would provoke an international incident which would have to escalate all the way up to the military. But is that a workable approach?
No, not really. Fact is that the vast majority of infections are trying to steal financial information and/or turn your computer into a bot for DDOS attacks. Not only that, but the malware kits used to make viruses and worms are exploitable too. Only a tiny sliver of all the nasty stuff you might catch surfing random sites without some very heavy duty firewalls and strict privacy and browser settings, is actually complex malware from a nation state, and even then you'd have to be a very highly visible defense or tech company since these attacks tend to come from whailing (which is like spear-phishing but targeted to high level executives) and compromised industry message boards, blogs, and forums. Little fries don't interest the spies much so they quickly lose interest, so it's really the Lockheed Martins, EADS', and Northrop Grummans of the world that should be worried, but considering their cozy relationship with the militares of their home states, they can always escalate things when they need to. And since all this is being done in secret, I'd highly doubt that a foreign intelligence agency hacked in retaliation will cry foul. That would just be an admission of guilt and the start of a major diplomatic clusterscrew.
Were we to start reporting hack attempt after hack attempt and infection after infection, we'd so quickly swamp cybersecurity experts at the NSA and the Air Force, that they'd be buried under a massive backlog of things to investigate in weeks while the torrents of reports keep on coming. Antivirus makers already have vast databases that can identify who was infected with what kind of virus and how to remove it running 24/7/365, and can keep up with 99.9% of infections out in the wild. Considering that they're the primary discoverers of cyber weapons in use, they're more than up to the job and can do it without defense establishments getting involved in their daily work. And when we take into account the sheer number of random trojans and worms out there, a hacked company has a 99.9% chance of pinging random hacker crews rather than something as threatening as the Elderwood Gang or as sophisticated as Flame or Stuxnet, and even then, no one on the other end will make a peep because doing so would be a lot worse than keeping quiet and let the retaliating businesses get away with it. Treaties and tens of billions in trade may be at stake so it's best to just let the accusations die down and resume the spying later. So if you get hacked, go ahead and hack back. You're not going to start any wars by doing it.
---
---