why military ufo sightings are so hard to explain
It's one thing when people can't explain the weird things they see in the night sky. But what if a UFO sighting takes place over a military base and high ranking officers have no idea what happened?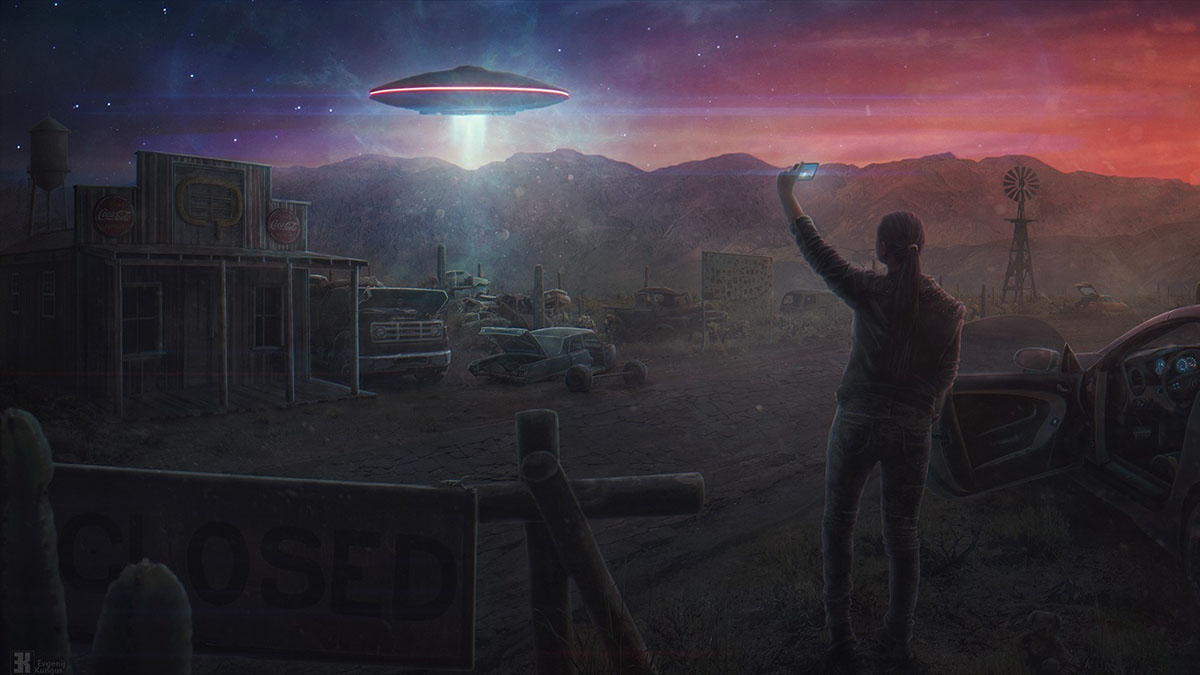 Please pardon the lack of posts. Things have been rather hectic on and off and the news from the usual sources have been rather slow, reporting on experiments and ideas which I've written about before in their previous incarnations, or ones that seem to be of little interest to virtually anyone outside the field in question. But I did come across something from Ray Villard that gave me a good idea for a post. Basically, Ray explores the question of whether UFO sightings were culprits in accidents and finds that cases of mistaken identity can certainly cause you to crash a car or make a military pilot do something risky with his jet, but overall, you don't have to worry if an alien spacecraft will run you off the road or out of the sky. This is all old news of course, but the incident mentioned in his opening paragraphs regarding a pilot who crashed his plane in a spirited pursuit of a UFO likely to have been a weather balloon, is noteworthy because it lets me try and address a very common and often hard to counter claim made by many ufologists.
A while ago, a small group of former high ranking Air Force officers claimed that UFOs regularly showed up during nuclear tests, occasionally disabling the warheads, something a lot of ardent conspiracy theorists and ufologists took as concrete proof of a long-standing idea that nuclear weapons attracted the aliens who come to Earth. Having military personnel talk about having no idea whet was in the sky above them or recalling chasing down bizarre objects which they could not identify and which their commanders seemed very reluctant to discuss, if they discussed the objects at all, sounds like a slam dunk to a UFO believer. If anyone would know what was in the skies, it should be the Air Force and if it doesn't know, it must be an alien, right? There's no way that crazy people are flying bombers and interceptors, and operating radar stations on such a massive scale that hundreds of honorably discharged specialists and career officers will come forward to talk about their UFOs sightings. And they're right. There aren't. But the issue is not a question of whether someone not entirely sane servers in the military. It's military secrecy.
The defense establishment has a lot of secrets and these secrets are stratified. If you have top secret clearance while your colleague has a secret one, you know things he or she doesn't and you're not allowed to say anything about a top secret level project without those with the same exact clearance as you. This is important because clearances can also be project specific which means that two officers with top secret clearance may actually not be cleared to know about an extremely important project, or only one of them may be involved with it but is not allowed to say anything about his work to his counterpart. Getting pretty tangled isn't it? Usually, this happens to minimize the potential leaks because the fewer people know about a critical project which has to stay in the shadows, the fewer people can spill any details and if they do, it's easier to track down who talked and to whom. And during the cold war, the golden days of UFO sightings, very classified, compartmentalized work was constantly happening at military bases.
Former military pilots, specialists, and officers talking about UFOs isn't crazy or poorly trained, they simply didn't know what they saw or why because they weren't allowed to know. Spy plane prototypes flying overhead, highly experimental detectors and weapons systems flew across an impressive swath of the country in total secrecy and whoever detected them with no clue what a bizarre objects like that was doing in the air, was unlikely to have the clearances to find out what they actually were. And the same trend continues today, so even as the number of clearances grows, there are still few people who can accurately connect the dots on today's black projects, ones likely to involve very oddly shaped robotic craft that have been mistaken for UFOs by the public when being trucked from base to base, even when they were already known to exist and had their own Wikipedia pages for years. Just imagine what's happening behind closed doors at the infamous Area 51 base, the birthplace of the world's most advanced military jets. How many experimental planes are flying in the skies today and how many are so secret that only a room full of people are allowed to know about them? How many have been spotted as UFOs?
---
---