why luxury spaceships would be worth their price tag
If we're going to have astronauts working and living in space for years at a time, cramming them in tight, fixed spaces without artificial gravity is doing them, and us, a major disservice.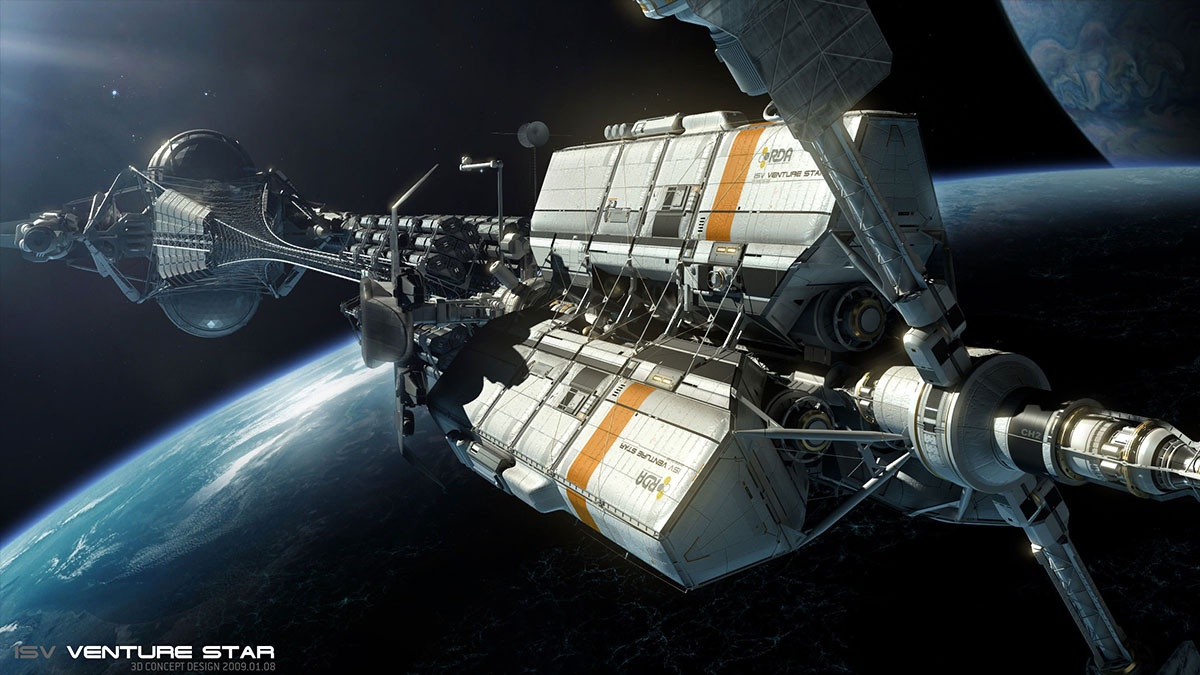 Not too long ago, Ars ran an article detailing proposals for modifying the proven and successful hardware built for Apollo for flyby missions to Venus and Mars.None of these plans are new by any means because they were actually made in the 1970s, when the lunar program was coming to an end and NASA's big wigs wanted to show Congress and the American people how far their flagship spacecraft could go. Of course we know that nothing ever came form these plans, but in recent times, the Mars One idea, and the Inspiration Mars project, seem to be planned in much the same vein. Let's use what we have, make the crew as comfortable as we can in an austere ship for about two years or so, and do some attention-grabbing missions to show we can do the kinds of things emerging space powers can only dream of attempting one day. As the sage and endlessly quotable Mark Twain once said, history might not repeat itself but it does rhyme and in the case of rushed, crewed flybys of other planets, the second go-around is likely to end like the first: we talk about it and nothing gets done because the ideas are just too rough and costly.
I have to say though, the notions of explorers cramped in tiny vessels braving the harshness of space in the name of our species' progress have a romantic ring to them. But for the majority of the population, this is going to be something for someone else to do. If more people could work on space exploration and actually travel into space as a part of their job to clean up space junk, launch and repair scientific probes or spy satellites, and even go beyond to mine valuable parts of asteroids, allowing us to tap into the immense resources of the solar system, wouldn't you see a lot more support for the space program? I've written more than I can count about the benefits of investing in space travel and exploration, from medical, to engineering, to energy generation, but the bottom line is that people have to see an immediate benefit to them from the program to pressure politicians to invest; a benefit like potential careers in space. For that to happen, we're going to need to think beyond flybys and short excursions with long travel times. We're going to need to think about launching interplanetary space stations with artificial gravity and a whole lot of creature comforts to help astronauts do their jobs and have fun as they're traveling.
You could argue that we'd have no shortage of would-be explorers willing to travel to Pluto in a rusty, old, sardine can if given a chance, and you'd be right. But odds are, most of them will not be qualified to make that trip and the ones who do will face mental challenges for which we can't really prepare them. Consider NASA's latest astronaut class. Out of 1,500 applicants, only eight have been deemed worthy of living in a space station in LEO. What do you think will be the rate of selection for deep space travelers in spartan conditions for years on end with no hope of help from Earth in the event of emergency? We shouldn't be focused on finding tougher people and billionaires who want to throw technology built for brief orbital travel into interplanetary space. It won't help us in the long run. We should be focused on developing efficient and powerful means of propulsion, large, comfortable spacecraft, and setting up self-sufficient ready-to-go-anywhere ecosystems that will let us launch more people in space, keep them there longer with less risk to their muscles and bones, and enable them to do more and more jobs there.
Would the price tag be high? Absolutely. But the trade-off is that we could tell more than one in roughly a million people that they're astronaut material and we have a job for them. Now, space travel would still be challenging, even with a lot of attention paid to the amenities, but it will make long term exploration missions more viable and generate more spin-offs we can apply right back on Earth while testing new generations of materials, medical devices, genetic engineering, and cyborg technologies for applications in space. We've been treating the Final Frontier as fodder for philosophy and romanticism for a little too long. We need to start seeing it as a business and an investment in new industries vying to make a real world difference, and old industries that will once again be needed to work as full capacity after they're upgraded to meet the demands of a new space-faring age. As I said before, I can think of no nation that ever went bankrupt investing in science, technology, and education. But many have collapsed when they tried to cover for the shortfalls of their economy with bread, circuses, war, and zero-sum political brinkmanship…
---
---