why you can't marry a robot, or, electrogonorrhea, the noisy killer, revisited
Tech pundits keep pitching anatomically correct robots built to be interactive sex toys as a solution for many societal woes despite a lot of red flags that it won't work.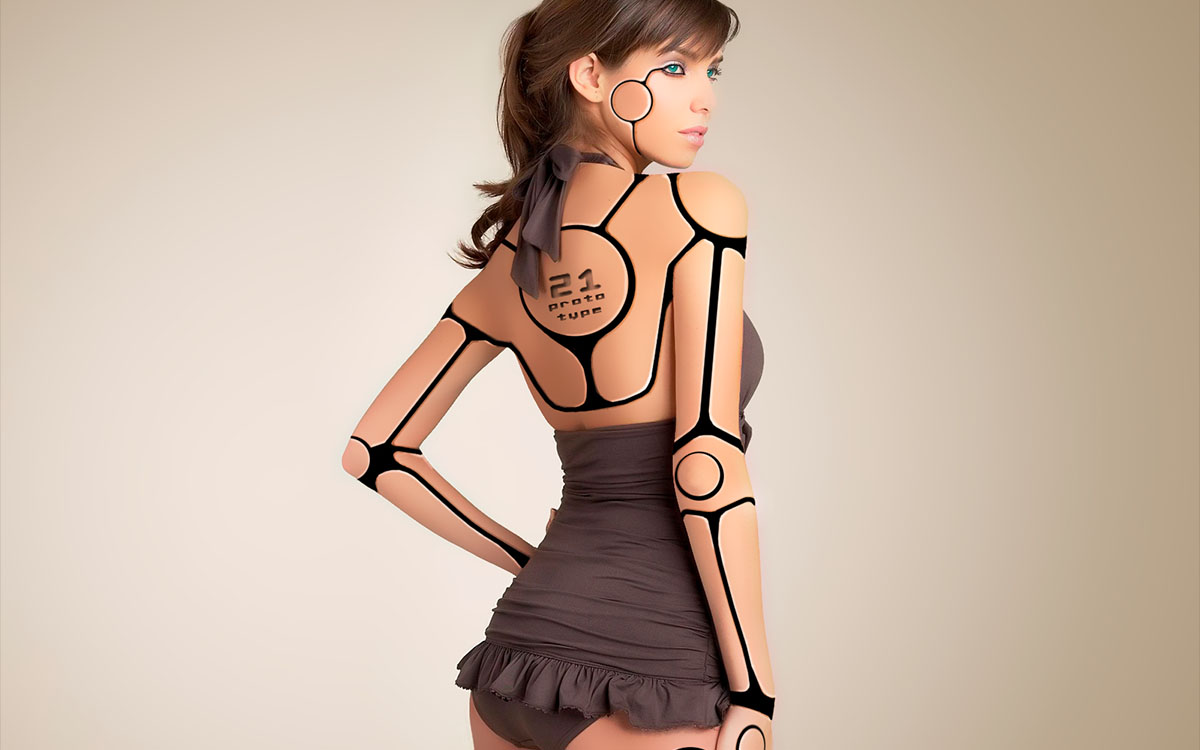 A while ago, I wrote about some futurists' ideas of robot brothels and conscious, self-aware sex bots capable of entering a relationship with a human, and why marriage to an android is unlikely to become legal. Short version? I wouldn't be surprised if there are sex bots for rent in a wealthy first world country's red light district, but robot-human marriages are a legal dead end. Basically, it comes down to two factors. First, a robot, no matter how self-aware or seemingly intelligent, is not a living things capable of giving consent. It could easily be programmed to do what its owner wants it to do, and in fact this seems to be the primary draw for those who consider themselves technosexuals. Unlike another human, robots are not looking for companionship, they were built to be companions. Second, and perhaps most important, is that anatomically correct robots are often used as surrogates for contact with humans and are being imparted human features by an owner who is either intimidated or easily hurt by the complexities of typical human interaction.
You don't have to take my word on the latter. Just consider this interview with an iDollator — the term sometimes used by technosexuals to identify for themselves — in which he more or less just confirms everything I said word for word. He buys and has relationships with sex dolls because a relationship with a woman just doesn't really work out for him. He's too shy to make a move, gets hurt when he makes what many of us consider classic dating mistakes, and rather than trying to navigate the emotional landscape of a relationship, he simply avoids trying to build one. It's little wonder he's so attached to his dolls. He projected all his fantasies and desires to a pair of pliant objects that can provide him with some sexual satisfaction and will never say no, or demand any kind of compromise or emotional concern from him rather than for their upkeep. Using them, he went from a perpetual third wheel in relationships, to having a bisexual wife and girlfriend, a very common fantasy that has a very mixed track record with flesh and blood humans because those pesky emotions get in the way as boundaries and rules have to be firmly established.
Now, I understand this might come across as judgmental, although it's really not meant to be an indictment against iDollators, and it's entirely possible that my biases are in play here. After all, who am I to potentially pathologize the decisions of iDollator as a married man who never even considered the idea of synthetic companionship as an option, much less a viable one at that? At the same time, I think we could objectively argue that the benefits of marriage wouldn't work for relationships between humans and robots. One of the main benefits of marriage is the transfers of property between spouses. Robots would be property, virtual extensions of the will of humans who bought and programmed them. They would be useful in making the wishes of the human on his or her deathbed known but that's about it. Inheriting the humans' other property would be an equivalent of a house getting to keep a car, a bank account, and the insurance payout as far as laws would be concerned. More than likely, the robot would be auctioned off or be transferred to the next of kin as a belonging of the deceased, and very likely re-programmed.
And here's another caveat. All of this is based on the idea of advancements in AI we aren't even sure will be made, applied to sex bots. We know that their makers want to give them some basic semblance of a personality, but how successful they'll be is a very open question. Being able to change the robot's mood and general personality on a whim would still be a requirement for any potential buyer as we see with iDollators, and without autonomy, we can't even think of granting any legal person-hood to even a very sophisticated synthetic intelligence. That would leave sex bots as objects of pleasure and relationship surrogates, perhaps useful in therapy or to replace human sex workers and combat human trafficking. Personally, considering the cost of upkeep of a high end sex bot and the level of expertise and infrastructure required, I'm still not seeing sex bots as solving the ethical and criminal issues involved with semi-legal or illegalized prostitution, especially in the developing world. To human traffickers, their victims' lives are cheap and those being exploited are just useful commodities for paying clients, especially wealthy ones.
So while we could safely predict they they will emerge and become quite complex and engaging over the coming decades, they're unlikely to anything more than a niche product. They won't be legally viable spouses and very seldom the first choice of companion. They won't help stem the horrors of human trafficking until they become extremely cheap and convenient. They might be a useful therapy tool where human sexual surrogates can't do their work or a way for some tech-savvy entrepreneurs sitting on a small pile of cash to make some quick money. But they will not change human relationships in profound ways as some futurists like to predict, and there might well be a limit to how well they can interact with us. Considering our history and biology, it a safe bet that our partners will almost always be other humans and robots will almost always be things we own. Oh they could be wonderful, helpful things to which we'll have emotional attachments in the same way we'd be emotionally attached to a favorite pet, but ultimately, just our property.
---
---