how not to lose your sanity on an alien planet
Astronauts will go stir crazy and get cabin fever on interplanetary missions. And it will have to be every mission planner's job to keep them sane and entertained.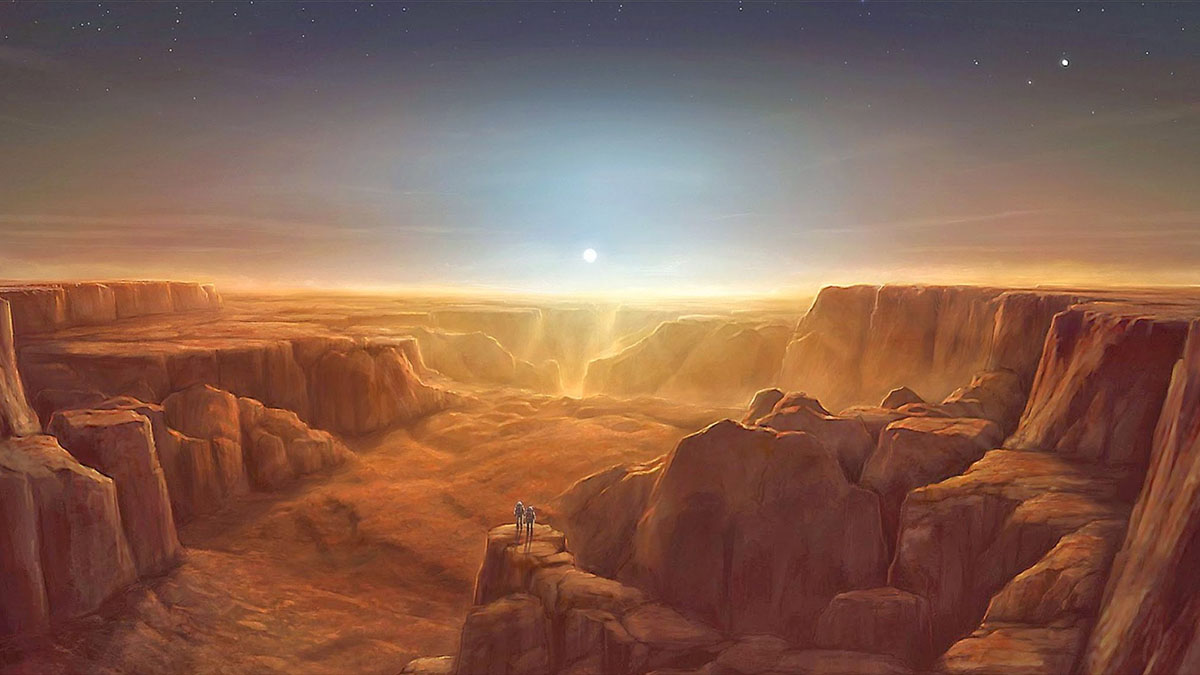 Despite the flimsy plans and questionable premise of the Mars One project, there are now tens of thousands of people who signed up to possibly die on another planet and only a few of them will be chosen for the reality show style mission. Which is still many years away from being ready in any way, shape or form. But as would-be colonists are preparing to leave Earth behind for an alien tundra, one of the big things going overlooked is their mental health, according to a post featured in The Guardian. No, no one's implying that the applicants are not in their right mind to sign up for a once in a lifetime trip, literally, but that their psyche is in serious danger because a number of studies on human behavior in isolation, under scruitiny, and in confined spaces for a long period of time point to a very high probability of boredom, depression, and anxiety. And the last thing you want a space colonist to be is bored, depressed, and agitated. That's when really, really bad things can happen and with no one to intervene, they can spiral out of control while a shocked audience powerlessly watches from up to 140 million miles away. This would make for an unforgettable night of TV, but it's certainly wouldn't make for a good mission to Mars.
As I recently argued, this is why we need spacious, almost luxury spacecraft if we want to really explore the solar system and beyond. We want our astronauts to be stimulated and have every possible comfort of home. The excitement of a mission to another planet would be powerful, but it's only going to last so long until the monotony of a long trip takes over and all the experiments and chores turn into tedious tasks on a checklist. We need interplanetary internet with Netflix as well as games, the ability to leave messages to friends and loved ones on Earth at any time, the schedule should a lot for weekends, and the habitats should allow for both communal areas, and big private spaces to counter the feeling of being confined. Certainly this sounds like a wish list of a spoiled teenager rather than necessities for astronauts, but astronauts are humans too and we need to take care of their mental health while they're doing things no human has ever done, and exploring places no human has ever been. Considering that they're trying to build a city in an icy, poisonous, alien desert, is trying to give them a way to play Halo or surf the web really an unjustifiable luxury, especially if it will keep them from possibly developing a mental illness?
---
---