no, we can't just explore space with more robots
Robotics researcher Srikanth Saripalli advances a bizarre argument against human spaceflight and in favor of sending a robots we haven't invented yet to distant worlds.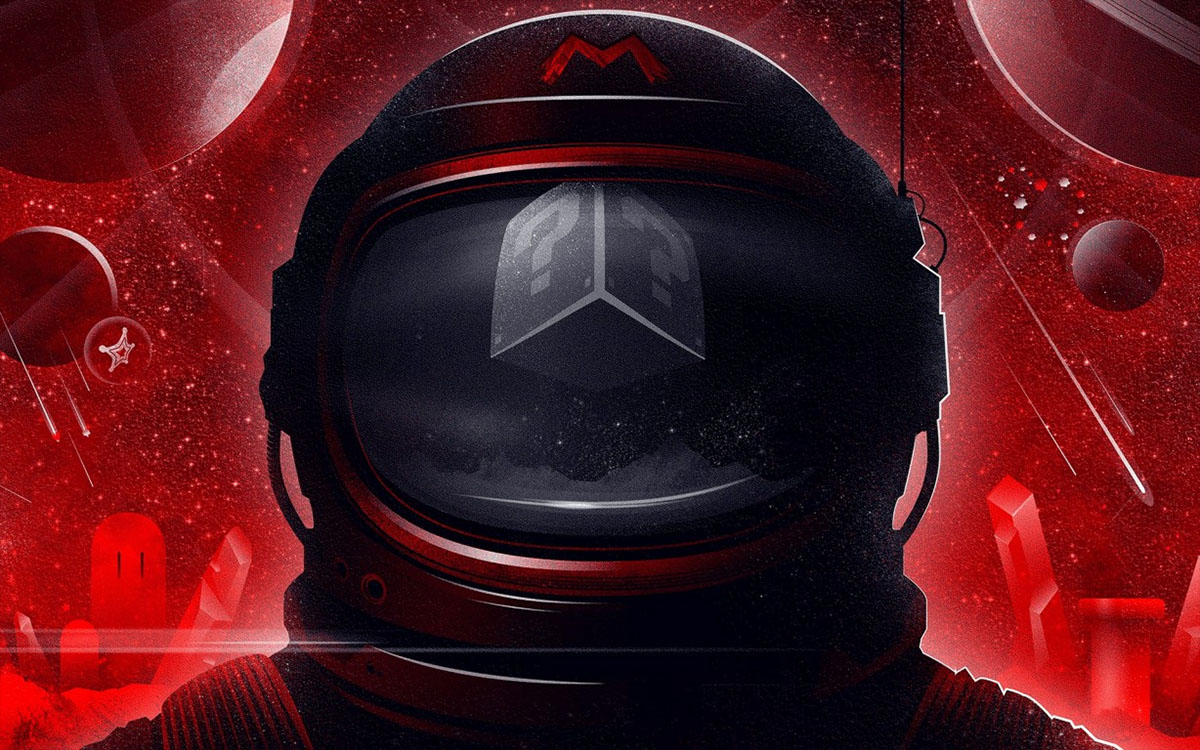 As long time readers know, I'm a sucker for a good counter-intuitive think piece and pretty much every professional blogger knows that to start a big debate and draw a crowd, you need a view way out of left field once in a while to mix things up. But the really big catch for posts like these, especially in science and tech, is that they need to be based on sound criticism and have logical consistency and flow. This is why Morozov's rebellion against TED was spot on while the attempt at a shot across the bow of human spaceflight programs by Srikanth Saripalli in Future Tense is basically a train wreck of an argument. Unlike Morozov, Saripalli isn't willing or able to explore or engage with the issues he brings up, and his grasp of some very basic technological concepts comes off as shoddy at best. He even veers off into Singularity territory to argue for that future robotic probes will be smarter and uses transhumanism as an excuse to ground astronauts. The whole thing was so badly written that I was dead sure Saripalli must have been a journalist with exactly zero STEM credentials, but shockingly, he's actually a robotics researcher at ASU.
Maybe he's a terrific robotics person, but it certainly doesn't get conveyed in his piece because much of it is spent on rehashing the very same claims from Kurzweil and his disciples that I have debated time and time again on this blog. From promises of digital immortality to artificial minds that can out-think all of humanity, Saripalli parrots it all with zero caveats or skepticism and then barrels right ahead to transhumanist effots in life extension to declare the future of our bodies to be very much uncertain, and thus reason enough to replace astronauts with robots. Then, after seemingly providing for cyborg space exploration he never returns to the topic again, wandering off to the current buzzword in bleeding edge robotics, evolving robot networks. Yes, they're very awesome and their potential is mind-blowing. But put light years between them and you're going to have to radically rethink how they could be deployed and used. Though you know what, we're getting ahead of ourselves here. Let's come back to his sneaky misuse of transhumanism…
Given that the future of our bodies is uncertain, it makes more sense to send robots with intelligence to other planets and galaxies. Nature has built us a certain way — we are best-suited for our planet "Earth." Future space explorers will quickly realize that the human body is not the perfect machine for these environments. We will also want to explore other planets such as Venus and maybe even think about living on those planets. Rather than make those planets habitable, does it not make sense to purposefully evolve ourselves such that we are habitable in those worlds?
You know, this attitude is surprisingly common in Singularitarian and transhumanist circles, and there's a widespread disdain for human spaceflight as simulations and beaming one's mind in a laser beam across the universe in a hypothetical future are praised as the solutions to the issue of our biology's limitations in space. The problem is that beaming yourself around the cosmos is not only biologically implausible, but the physics and orbital mechanics don't work out either. So while it's true that we actually should send cyborgs into space, something for which I argued in a few articles on Discovery News, we're not going to send human minds to ready made bodies, or disembodied brains ala Project Kronos to wander through space. Even less desirable is trying to evolve to live on an alien world as if evolution can be directed on cue and we aren't better off as the generalists we currently are. We want to upgrade our bodies to survive alien environments, but we don't want to do it just so we get stuck on another planet all over again, which is what the question seems to propose. Ignoring this line of debate, Saripalli then lunges into robotics.
Several articles in popular press have argued that humans on the moon have produced far more scientific data than the robots on Mars. While this is true, the robots that have been used till now are not at all "autonomous" or "intelligent" in any sense. […] Indeed, we are very far from having autonomous robots on planetary missions, but such machines are being built in university labs every day. Robot Magellans (with scientific skills to boot) could be here long before colonists take off for Mars.
There are two problems with this train of thought. Powerful, intelligent robots are extremely hard to build when you're going to send them to other planets because physics is the universe's Buzz Killington when it comes to boldly going into the final frontier. It comes down primarily to weight and power placing some very harsh limitations on how smart our machines can be. I can think of ways to make them much smarter, hypothetically speaking, but all of them involve humans and a lunar or orbital base with giant clean rooms and heavily shielded supercomputers. And while I'm not a gambling man beyond playing with a few bucks in Vegas between shows or attractions, I'd be willing to bet that even the smarter machines we'll build in the next half century will not totally eliminate the need for human guidance, strategy, and corrections. Our robots will be our trusted help and we'll use them to do jobs we can't, but they'll in no way replace astronauts, just make a very tough job easier and allow us to cram even more science into a mission. But Saripalli plays dirty when it comes to astronauts, summoning politics to rid the space program of humans…
Contrary to popular belief, there never has been a groundswell of popular support from the general public for the space program. Even during the Apollo era, more people were against the space program than for it. Getting robots into space costs a lot less than humans and is safer — so we can keep the space program going without creating budgetary battles.
Yes, it's true that despite today's near sacred status of the Apollo missions, people just wanted the government to beat those commie bastards and go home at the time you could turn on your TV and see humans walking on another world. This is what killed the lunar program and future plans for the launch stack, and arguably, what ails NASA to this day. However, you can't argue that space probes don't face the scorn of politicians when budgets are being decided since they pretty much loathe all science spending as wasteful, and despite singing praises to science and technology, much of the public doesn't understand the people who do science or engineering in any way, shape, or form, and really don't care to. Take quick a look at all the snide dismissals of Curiosity as a colossal waste of $2.5 billion and tell me with a straight face that you're not going to get budgetary battles by sending robots instead of humans. Of course none of this can get in the way of Saripalli's rosy view of a galaxy buzzing with our networked robotics along with a huge flop that makes me wonder if he actually understands distributed computing.
While NASA is interested in sending big missions with large robots to accomplish tasks, I believe future robots will be smaller, "distributed," and much cheaper. To understand this, let us look at the current computing environment: We have moved from supercomputers to using distributed computing; from large monolithic data warehouses to saving data in the cloud; from using laptops to tablets and our smartphones.
All right, let's stop right there for a minute. We did not go from large monolithic data warehouses to saving data in the cloud. We went from large monolithic data warehouses to even larger data warehouses that are basically a modern riff on mainframes. As explained before, the cloud isn't magic, it's just a huge set of hard drives in enormous buildings housing the modern equivalents of what mainframes were originally developed to do at a much higher level of complexity. To say that the cloud is different from a data warehouse is like saying that we moved from penicillin to antibiotics. Maybe he means something completely different than what came out, but since this isn't a piece from a professional blogger trying to submit five articles a day, he probably wrote it, proofread it, and reviewed it multiple times before submitting it, and had plenty of chances to fix this sort of major error. Unfortunately, the continuation of his thought uses this factually incorrect assertion as the linchpin for his vision of robotic space exploration, which just makes it worse.
The future of space exploration is going to be the same — we will transition from large, heavy robots and satellites to "nanosats" and small, networked robots. We will use hundreds or thousands of cheap, small "sensor networks" that can be deployed on planetary bodies. These will form a self-organizing network that can quickly explore areas of interest and also organize themselves into larger machines that can mine metals or develop new vehicles for future exploration.
Let's get something straight here, people at NASA are pretty damn smart. They prefer fairly big missions because they're easier to power, easier to coordinate than many small ones, and can do more science when they reach their destinations. Thousands of tiny bots means very limited power supplies to instruments and many expensive pings between them. Factor in the distances involved in space travel and you'll spend most of your time waiting to hear back from other bots, while a large, integrated system already got the job done. These are not things that will improve with new technology. There are hard limits on how small logic gates can be and how fast lasers and radio signals can travel, and changing these limits would require a different universe rather than a different manufacturing process or communication technique. It only really makes sense to distribute these robot networks across a single planetary body overseen by humans who had a number of modifications to their bodies to help deal with the alien environment. And there are reasons beyond efficiency for sending humans into space on a regular basis.
Humans are natural explorers, our minds are wired to wonder from birth. If we're going to try and explore the universe, we need to do more than send our robotic proxies and stay on Earth. And as was mentioned a few times in the comments to Saripalli's post, there's a huge psychological effect of going into space. Seeing the entire Earth as a blue marble floating in the void makes a lot of astronauts extremely aware of just how mindlessly, ignorantly petty some 95% of the stuff that we bicker about with no end in sight, really is. We can't expect to end political battles about things that seem huge to us here but mean nothing in the grand scheme of things when we take into account where and who we actually are just by flying politicians to space. But if we are more and more involved in space travel, we'll get a much broader perspective. We're one species, on one planet, wasting lifetimes arguing about magic sky people and their wishes for us, and on all sorts of petty spats about what is and isn't ours on a tiny blue ball spinning in space. And when we finally let that sink in, maybe, we'll devote a little more time to something far more important, like advancing ourselves. Sending robots to take our place in space only delays that.
---
---