one half of a debate
Neither Ray Kurzweil or Jaron Lanier seem to lack imagination as to what jobs computers could do. So why are they so uncreative when it comes to coming up with ideas for humans working alongside AI?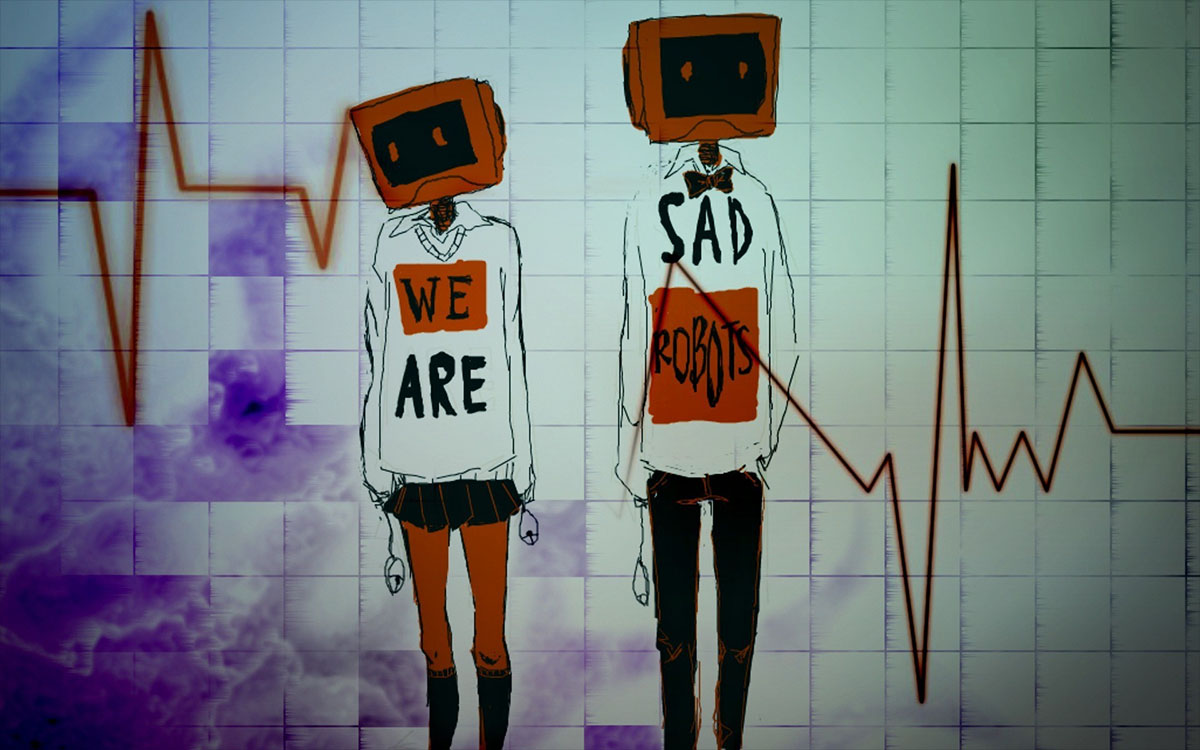 And now, how about a little classic Singularity skepticism after the short break? What's that? It's probably a good idea to go back in time and revisit the intellectual feud between Jaron Lanier, a virtual reality pioneer turned Luddite-lite in recent years, and Ray Kurzweil, the man who claims to see the future and generally has about the same accuracy as a psychic doing a cold reading when trying this? Specifically the One-Half of a Manifesto vs. One-Half of an Argument debate, the public scuffle now some 15 years old which is surprisingly relevant today? Very well my well read imaginary reader, whatever you want. Sure, this debate is old and nothing in the positions of the personalities involved has changed, but that's actually what makes it so interesting, that a decade and a half of technological advancements and dead ends didn't budge either of people who claim to be authorities on the subject matter. And all of this is in no small part because the approach from both sides was to take a distorted position and preach it past each other.
No, this isn't a case when you can get those on opposing sides to compromise on something to arrive at the truth, which is somewhere in the middle. Both of them are very wrong about many basic facts about the economics, technology, and understanding of what makes one human for the foreseeable future and they build strawmen to assault each other with their errors, clinging to their old accomplishments to argue from authority. Lanier has developed a vision of absolute gloom and doom where algorithms and metrics have taken over for humans by engineers who place zero value on human input and interaction. Kurzweil insists that Lanier can only see all of the problems to overcome and became a pessimist solely because he can't solve them while in the Singularitarian world, the magic of exponential advancement will eventually solve it all. With computers armed with super-smart AI. That Lanier is convinced will make humanity obsolete by not being smarter than humans but by the actions of those who believe they are.
What strikes me as bizarre is how neither of them ever looked at the current trend of making a machine perform computationally tedious, complex calculations and offloading things that we've all known for a long time that computers do better and more accurately than us, then having us make decisions based on this information? Computers will not replace us. We're the ones with the creative ideas, goals, and motivation, not them. We're the ones that tell them what to do or what to calculate and how to calculate it. Today, we're going through a period of what we could generously call creative destruction in which some jobs are sadly becoming obsolete and we're lacking the political spine to apply what we know are policy fixes to political problems, which is unfair and cruel to those affected. But the idea that this is a political, not a technical problem is not even considered. Computers are their hammers and all they see is nails, therefore, they will hammer away at these problems until they go away and wonder why they refuse to.
Should you fail to grasp both the promise of AI and human/machine interfaces and search only for downsides without considering solutions, as Lanier does, or overestimate what they can do based on wildly unrealistic notions from popular computer science news headlines, looking only for upsides without even acknowledging problems or limitations, as Kurzweil does, and you get optimism and pessimism recycling the same arguments against each other for a decade and a half while omitting the human dimension of the problems that manage to describe, and in which they claim said human dimension is the most important. If humans are greater than the sum of their parts, as Lanier argues, why would they be displaced solely by a fancy enough calculator, having nothing useful to offer past making more computers? And if humans are so easy to boil down to a finite list of parts and pieces, why is it that we can't define what makes them creative and how to embody machines with the same creativity outside of a well defined problem space limited by propositional logic? Try to answer these questions and we'd have a real debate.
---
---