did smartphones kill the celebrity sex tape?
Celebrity tapes and nudes used to be shocking scandals on which tabloids pounced. Today they're frequently glossed over and that may be thanks to the technology that now lives in our pockets.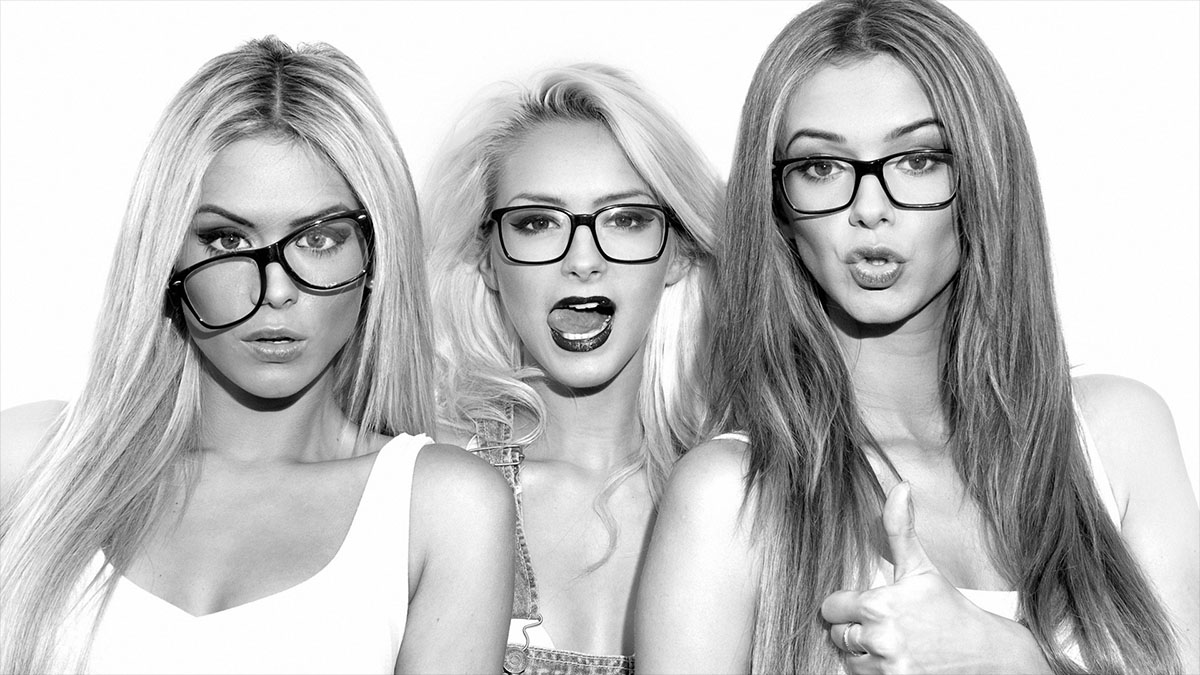 Now, is it just me or are you not really a celebrity until you either have a naked photo spread of yourself in a random glossy magazine, or your very own sex tape? It's almost as if the gossips who decide who's who on national television won't pay attention to you unless there's either an attention-pleading nudie spread or a threat of a sex tape looming over your head. But alas, the heady days of the celebrity sex tape might be coming to an end, according to Amanda Hess, a conclusion she bases on the ever less enthusiastic reaction of the public to the latest scandals such as The Fappening and Hulk Hogan's recorded foray into swinging. As Hess sees it, we've entered sex tape and celebrity nudity fatigue because there have simply been too many tapes, pictures, and rumors, and the trend is so widespread, very likeable entertainers are affected by hackers in search of sleaze. Instead of laughing at the lax security and overconfidence of C-list actors and actresses, and the desperate pleas for attention from D-list has-beens, we are now empathizing with the invasions of privacy done to make a scuzzy buck off the shock value.
While this may all be true, I think there's a very important piece of the puzzle Hess is missing in this regard and it has to do with the ubiquitous, internet-connected technology always within an arm's reach. Back in the days of Tommy Lee and Pamela, you had to set up a camera, make a tape, have that tape duplicated, use fairly convoluted equipment to digitize it, upload it to a web server which you had to configure correctly to accept the format in which you digitized it, spread the word on countless message boards, manually submit it to a search engine, and finally, over the course of a few months actually get widespread notice of the sex tape. Just writing that out would be enough to make you winded, but also shows why celebrities thought they would be in the clear if they just hid their tapes well enough. But today, the camera is on your phone, video gets recorded in a standard format for which everyone has players, and with one-click uploads, you can go from casual sex to amateur porn stardom in a matter of minutes. And many do.
Having constant access to technology has also taken a great deal of flirting and hook ups to the web where you can find anyone from a soul mate, to quick, no-strings-attached fun. And much like the old joke about male masturbation, there are two types of people who use technology to help them flirt, those who send nudes, and those who lie about it. In fact, spies intercepting web cam and IM traffic on popular messaging platforms between regular people in the UK were just straight up shocked at how much nudity they saw. If the 11% number doesn't seem that high to you, keep in mind that said spies were actually trying to do some targeted snooping, so most of the nudity they saw was after attempts to filter it out. We get naked for the camera so often, we overwhelm top notch government data centers with high tech filtering mechanisms to the point where "well, I tried searching for it and all this porn came up" is a real problem for spies on top secret versions of the internet built specifically to exclude civilian distractions and access.
It's even a widespread problem for kids just entering puberty. Teens with low self-esteem and a hunger for approval and cred send naked pictures to each other all the time. Adults who need a confidence boost about their bodies can easily solicit strangers' opinions in anonymous forums, even though they probably shouldn't. And even when we take pains to make our adult pictures, videos, and chats private, all it takes is one small security hole or a careless moment, and bam, some hacker can get into out accounts and either harvest what we already have, or install very nasty malware to capture some of our sexual moments. Of course we could run with the notion that we shouldn't share anything we don't expect to be public and if there are naked pictures of us on the web, we deserve it. But this is a downright sociopathic line of reasoning, on par with a defense of a burglar who only stole your stuff because you didn't have stronger locks while also lacking the good sense to only buy things you were prepared to lose in a robbery. If you tried to protect your assets and failed, telling you to protect them better, or not have them, is asinine.
So what does this all have to do with the decline of the celebrity sex tape/leaked pic genre? We went from giddy curiosity, to boredom as such tapes were being released for publicity and a bit of cash, to a nasty feeling in the pit of our stomachs as we've now taken enough nudes or done enough adult things on the web to realize that we might be next. There are extortionists whose goal it is to trick you into getting sexual with them and then blackmail you. There's the revenge porn business, perhaps the sleaziest scam of all time. When we know that celebrity nudity was really hacked rather than made in an attempt for another 15 minutes of fame, and we can also be compromised in much the same way, as two non-famous victims of The Fappening were, it becomes a lot less fun to watch these videos or pics. Rather than guilty pleasures brought to us by paparazzi in that TMZ celebs-behaving-badly school of tabloid gossiping, they very much hit home like the gross invasions of privacy they are. And not having enough means of stopping a nasty hack that will embarrass us, we cringe in reply, knowing we can suffer the same fate…
---
---