when the answer could actually be aliens
An alien civilization's megaproject is very unlikely to be responsible for the weird signals from a strange star. But we can't entirely rule it out...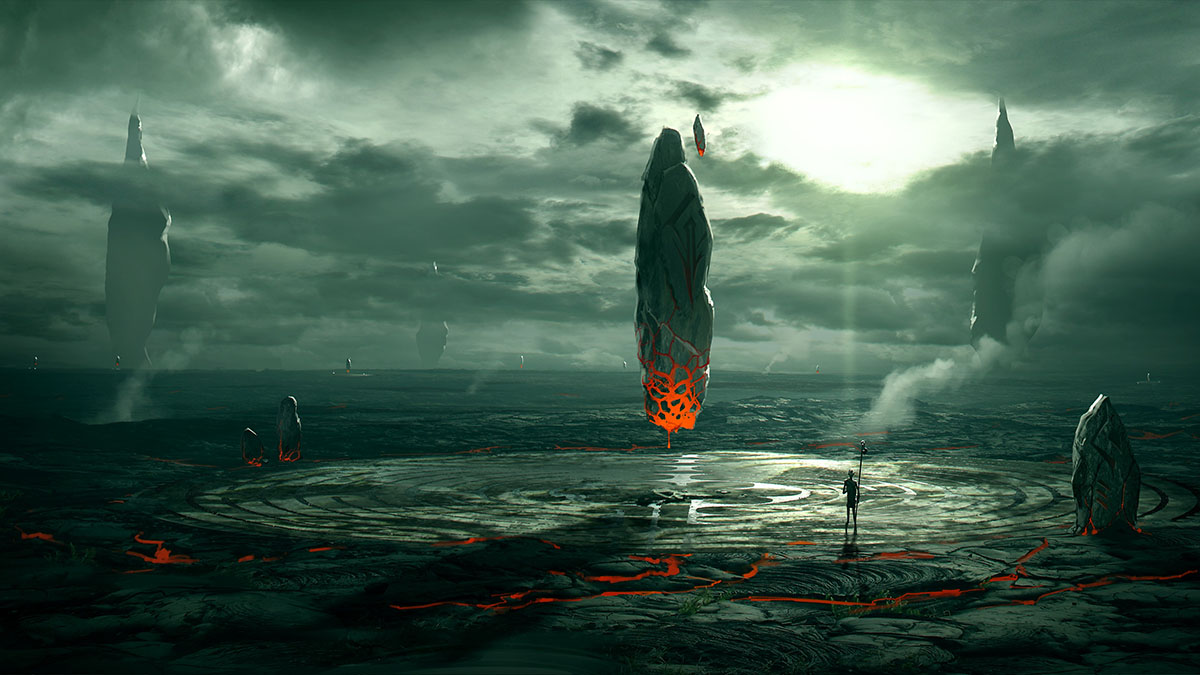 Imagine a relatively ordinary white star much like our own, because despite appearing yellow in our skies, it's actually bright white. Now, increase its size by half and add a pattern of dimming when observed by planet-hunting telescopes which blocks up to a fifth of its light in uneven and eyebrow-raising events. Whatever is causing them can't be a planet, but it can't exactly be dust clouds from early planetary formation because this star is is a mature one. Believe it or not, this star exists and it has a name of sorts: KIC 8462852. It's the talk of the Planet Hunters forums, a collection of people who volunteered to analyze data on some 150,000 stars to help find transit events, that is, the dimming of a star's light when a planet passes in front of it. For six years, no one has been able to figure out its patterns of irregular dimming every two years until a team of astronomers finally came up with the idea of alien comets being pulverized after the star pulled them into its orbit, releasing vast clouds of gas and dust able to produce these dips in light.
Although the explanation isn't airtight, the general consensus is that it's the best we can do for now with the information we have and that more observations will be needed to confirm this. At the same time, however, science editor and writer Ross Andersen decided to get a tad creative and talked to the paper's lead author, Tabetha Boyajian, to see if the team had any other ideas to explain these odd dimming patterns, then followed up with an astronomer at Penn State who shares her opinion that as big of a leap as it sounds, we couldn't completely rule out aliens. It's really a matter of timing. Despite swarms of comets colliding and depositing gas and dust into a solar system being a fairly normal event, the odds of it happening exactly at a time when we will spot it around a particular star is quite low because the debris would be quickly consolidated by both its orbital motion and the gravity of the star. And this means that KIC 8462852 could be an interesting test for an idea long floated by SETI that advanced alien civilizations could be using space solar with a modified Dyson Sphere to efficiently power their orbital infrastructure.
Now, while this is intriguing, there's still the question of just how likely this explanation is since it requires a few major assumptions the exocomet hypothesis doesn't. Lucky timing is not exactly the same as positing that a currently unseen planet is home to an intelligent alien species that's centuries ahead of us from a technological standpoint to build a space solar grid, or could have instead built a kind of semaphore to attract the attention of nearby species. This species would have to be space-faring, fairly mature, resource rich, and not mind that another intelligent alien race would be able to figure out that it exists and where, certainly realizing that anyone looking for intelligent life would find seemingly unnatural dimming patterns of their home star a point of interest just like we have. By contrast, comets careening across the cosmos being drawn into a solar system in the last few thousand years just by chance is very likely, especially considering that if volunteers at home didn't notice the data anomaly, we'd have missed this oddity. Maybe we are staring right at the proof of intelligent aliens we long sought, and it would be great if that was the case. But if I were gambling on the outcome, I'd put my money on exocomets…
---
---