why amazon is probably not the worst place for techies, and why it doesn't matter
Amazon is not a nice or fun place to work, even if you're one of its supposedly vaunted techies. But it's not like we expect any better from a company that big.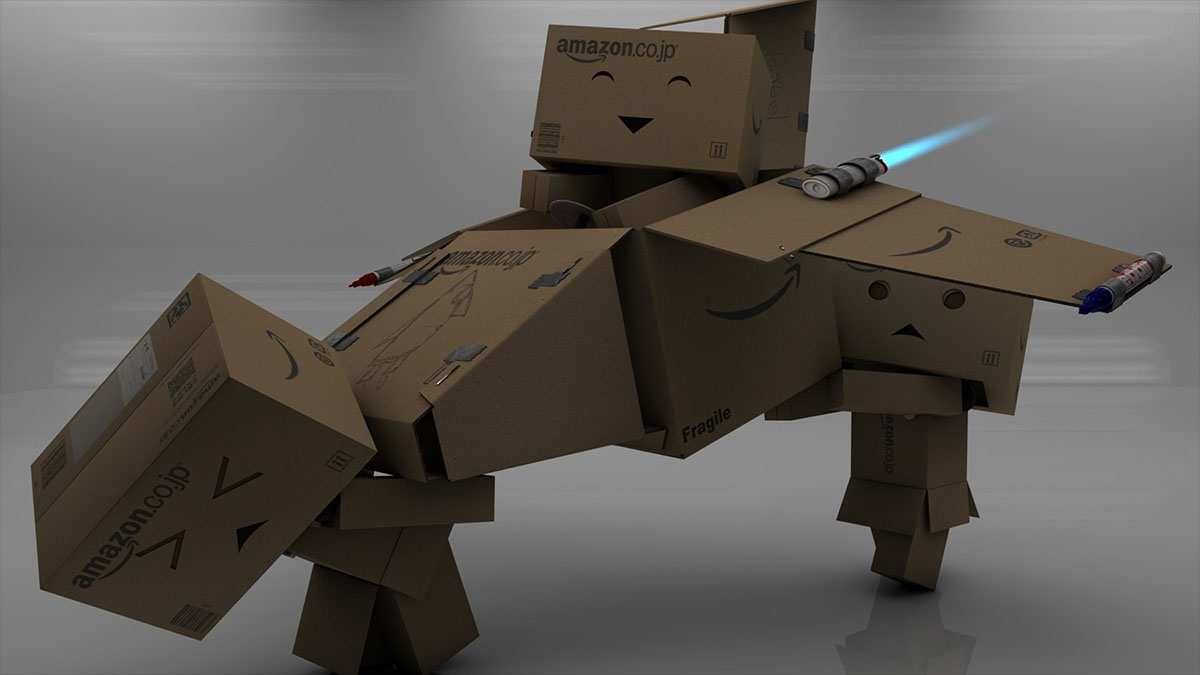 It's been a few months since NYT savaged Amazon's work environment in the national press to several stammering professions of utter bewilderment from Bezos. We've heard little since, but just as it seemed that most of the unpleasant attention died down, something bizarre happened to bring the article back into the spotlight. Amazon's new chief of PR decided to very publicly hit the newspaper with detailed criticisms of its coverage as if the story was still fresh. As you may expect, the head editor of the Times did not take it lightly and posted very stern rebuttals to the rebuttals, and the two are likely to go back and forth on the topic for a while while the rest of us are left to figure out exactly how bad of a place Amazon is to work. Personally, I have not heard any good things about working there and the consensus I've found basically says that if you're willing to bite the bullet and suffer for two years, you'll come out with a resume booster to find a job where you can actually enjoy what you do while working saner hours.
Amusingly enough, many internet commenters reacted to these sorts of discussions with close to the same scorn they reserved for the wealthy who feel they need affluenza therapy. Does it really matter whether 20-somethings making six figures are or aren't happy with how their boss treats them? They're making bank while people who loathe their jobs and whose bosses are so cruel, it seems like there's a management competition in sadism, work sunup to sundown for a wage that still makes them prioritize rent and food over long overdue basic car maintenance. In some ways, I can understand that attitude. IT definitely pays well, and in many places there are so many jobs for someone with a computer science degree and a few years of experience that receiving multiple offers in the same day is not uncommon. As said in Eastern Europe, it would be a sin to complain about a fruitful computer science career, especially when your job title has the words "senior" or "lead" in it. But that said, I will now proceed to commit that exact sin.
For many programmers, insane hours aren't just expected, they're required. If you don't put in your eight to ten hours a day, then go home and spend another four to five hours studying your first few years on the job, you're going to struggle and find that your contract isn't renewed. The lack of sleep and subsistence on caffeine, adrenaline, and electronic music are not just badges of honor, but the price of admission to the club. And now, on top of working around the clock, a lot of employers want to know what code you're publishing on open source repositories, and to what programming groups you belong. You're expected to live, sleep, breathe, eat, and cough comp sci to have a fruitful career that allows you to advance past the sweatshop setting. Suffer through it with a stiff upper lip and you'll be given a reward. More work. But in a cozy office with snacks, game rooms, free coffee and even booze — all to keep you in the office longer — along with at least some creative freedom about how to set up the code structure for your project.
Just like doctors, lawyers, and architects, techies have to run a professional gauntlet before the salary fairy finally deems you worthy, waves her wand, and puts a smile on your face when you see your paycheck along with the money you saved while spending all your time at work. That's your reward for all the blood, sweat and tears. And trust me, when you see the complex pieces of code you wrote roar to life and be relied on by thousands of people alongside, that's more or less the exact moment you'll either realize it was all totally worth every minute of frustration and exhaustion and you're in love with what you do, or that the people who just pulled this off only to celebrate by doing it all over again must be completely insane, and should be swiftly committed to the nearest mental health facility. If it sounds like IT is very pro-hazing, it is, because we want to ensure that those willing to put in the hard work and have the tenacity to solve problems that seem like a real life hex placed by a dark wizard on machinery, are the ones who get rewarded, not people whose only job skill is to show up on time and look busy for enough of the day.
And that brings us back to Amazon. Since a lot of programmers expect a long grind until they'll land that coveted spot in a startup-like atmosphere, there are a lot of companies which gleefully abuse this expectation to run a modern day white collar sweatshop. You're shoved in a cubicle, assigned a mountain of tasks, and told to hurry up. If you have a technical boss, all he wants is to know when the code is finished. If you have a non-technical boss, he'll watch you for signs of slacking off so he can have a disciplinary talk with you because unable to manage the product, he manages the people. And after being whipped into a crazy, unsustainable pace, you deliver someone else's vision, then told to do the same thing again even faster. This is not only how all the stories the NYT quoted paint Amazon, this is exactly how Amazon, Microsoft, IBM, and IT at large banks and insurance companies work, by the sweatshop system. Working for them is just one long career-beginning hazing that never really ends, and most IT people simply accept it to be the way their world works, and share their time at a sweatshop as a battlefield story.
We are not upset about it, we just know that companies like Amazon only care about speed and scale, and can afford the golden shackles with which to chain roughly enough warm bodies to a computer to crank out the required code, and make our employment decisions with this in mind. For many techies a company that will chew them up and spit them out, but looks good to one of the countless tech recruiters out there when highlighted in an online resume, is a means to the kind of job they really want. Sure, you'll find stories of programmers rebelling that we can't wear jeans and t-shirts to the office, or tales of on-site catered meals on demand and massages, but that's a tiny minority of all techies, primarily in California's tech hubs. Most programmers wear a selection of outfits best fit for Jake from State Farm, spend their days in a cube farm, and game rooms with pool tables, consoles, and free booze for coders whose work at a company isn't just acknowledged in passing, like a long lost uncle's stint in jail, are things they read about between coding. To them, Amazon isn't a particularly cruel or bruising employer. It's a typical one.
---
---