researchers ask how to find happiness when you're being tied up
A new study about BDSM practitioners confirms they're generally happier with their sex lives and relationships. But there's a twist. Not all of them are equally satisfied.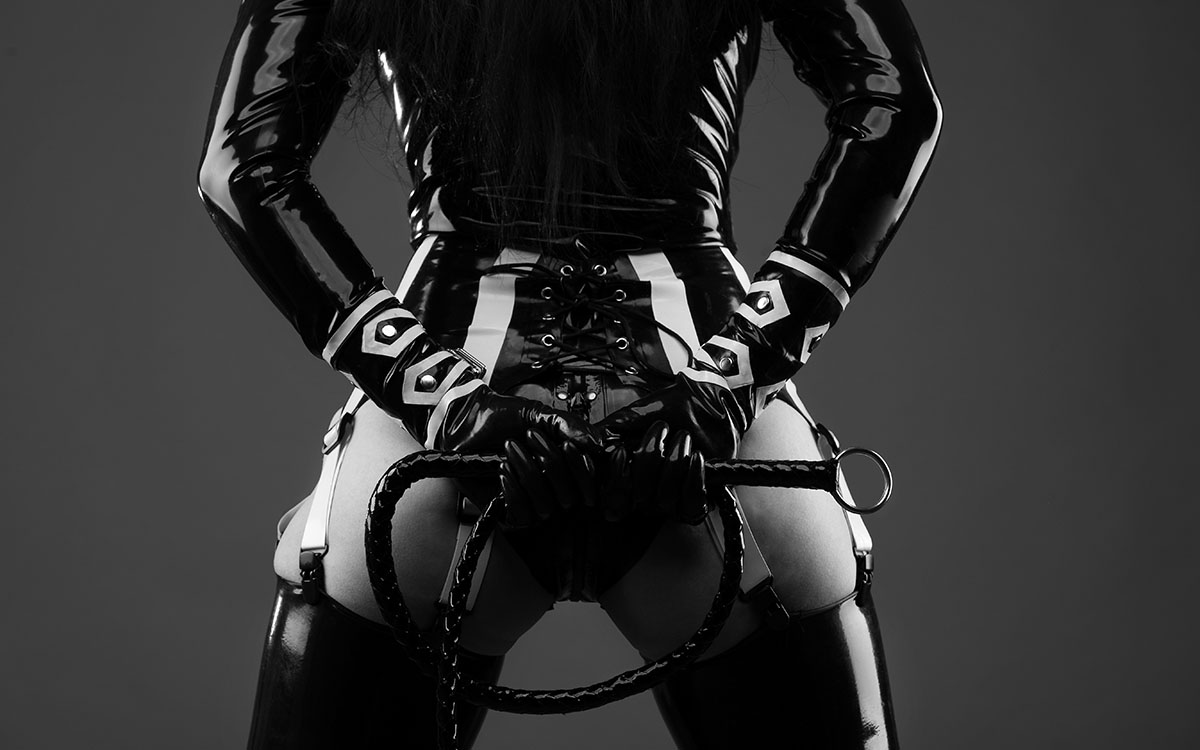 Perhaps one of the more frustrating things about researching human sexuality could be the need to do studies attempting to show that sex acts which fall outside of biweekly missionary with the intent to conceive between a married man and woman isn't necessarily a deep, dark pathology requiring years of therapy, or an indication of childhood abuse. Sadly, this is what happens after centuries of outward puritanism and self-proclaimed experts conflating their personal opinions on others' sex lives with actual scientific research, and it's only recently that society is starting to understand that some formerly stigmatized sexual activities, like BDSM, aren't a sign of trauma, but actually improve happiness and lower stress.
Recently, a study of Italian practitioners of bondage and domination also found that those who engage in BDSM are happier with their sex lives and suffer from fewer relationship problems. In a way, we have solid evidence that the subjects feel less stress based on the aforementioned earlier research. Participants do release less cortisol and report higher levels of closeness to their partners. At the same time, that data was collected after the heat of the moment and both studies used convenience samples of BDSM enthusiasts. They were more or less bound to get at least somewhat positive results whether it was post-scene euphoria or overall attitudes from those who dedicate enough time to it to make it a significant part of their lives.
While at first glance it may seem like a bad study design, it really isn't. If the question is whether BDSM can ever be healthy and fulfilling, who better to ask than people who practice it on a very regular basis and like it? If people who didn't want to be tied up or spanked, or do the bondage and domination, were forced to do it, they certainly wouldn't find any aspect of it positive and report elevated levels of stress and dissatisfaction. Those who just dabbled in it may not have the appropriate exposure to have made up their minds yet. And asking communities means you get a large sample of enthusiasts who could engage in everything from light restraints and role play, to 24/7 power exchanges and consensual non-consent.
So, in other words, while yes, both studies used convenience samples, they were statistically sound, and this allowed the Italian researchers to find something interesting. Men were more likely to assume dominant roles, nearly a third of the 266 participants considered themselves "switches" and were comfortable being both dominant and submissive, and those in dominant roles were the most satisfied with their sex lives and least stressed compared to the control group of 200 non-practitioners and those in more submissive roles. The researchers don't yet know why this is the case, but they have some hypotheses and see room for more research after being able to definite BDSM as not being automatically harmful to its devotees.
These results make sense because while BDSM is usually portrayed as a curvy vinyl-clad dominatrix in comically large high heels whipping a tied up submissive with a riding crop or spanking them with a paddle while seething "worship your mistress you worm!" in pop culture, or a 50 Shades of Gray dynamic, there's a lot more to it. A lot of communication has to happen, boundaries set and observed, and there has to be some sort of aftercare. Failure to follow all these steps to make sure a submissive partner feels safe, respected, and happy with every "scene" would certainly lead to lower satisfaction and more stress, which is why submissives may not feel as happy as their dominant partners about the arrangement.
What we can take away from this study, however, is that if you and your partner want to try the practice, there's nothing wrong with you and it's absolutely healthy to do it. But that said, you need to make sure your communication skills are top notch and you're on the same page in terms of what you want to attempt, pick a good, clear safe word, and take time to decompress and shift back into a normal gear after your experience, or one of you — typically the dominant partner in your scene — will be more satisfied than the other.
See: Botta, D., et. al., (2019) Are Role and Gender Related to Sexual Function and Satisfaction in Men and Women Practicing BDSM? Journal of Sexual Medicine, DOI: 10.1016/j.jsxm.2019.01.001
---
---